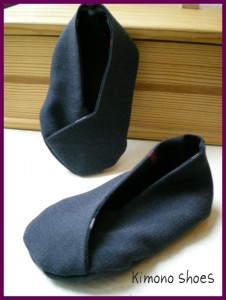 Sewing kimono shoes for children
Kimono Shoes for Children
I must admit, when it comes to sewing for children I am not an expert. Luckily there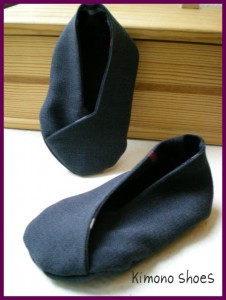 is a whole universe of  funny ideas on the internet.
I am in love with my nephew Ñamku. He is the coolest, happiest baby I have ever seen. Of course I wish his life would be full of love and genuine things so he inspires me to make things in that way. When he was born I made my first fabric toy: a little elephant; it wasn't perfect but it had a history. The fabric was ecological cotton from India and the elephant was completely designed by me. I must admit, when it comes to sewing for children I am not an expert. Luckily there is a whole universe of  funny ideas on the internet.

A few weeks ago, he was wearing some handmade shoes which used to belong to her mum. That inspired me to make something similar. Since I had no idea on how could I execute some baby shoes I took a look on the internet. It is amazing the number of creative people out there!
One of my favourite blogs is Homespun threads. Aimee is a mother of three who is never short of ideas and also has a great clean execution. Her blog is clear and the instructions are very simple.
It was in Aimee's blog that I found the ideas for the kimono shoes.
Kimono shoes are perfect for babies ; they can be fun if you play with different kinds of fabrics and they can also be warm. In my case I chose a sober blue marin fabric and some wool for the interior.
If you are curious and would like to try it, you can find  very detailed and easy instructions in Aimee's blog.
An alternative if you don't want to sew for children ( maybe like me you simple don't have) you can adapt the pattern and get some cosy sleepers for yourself .
Good luck!