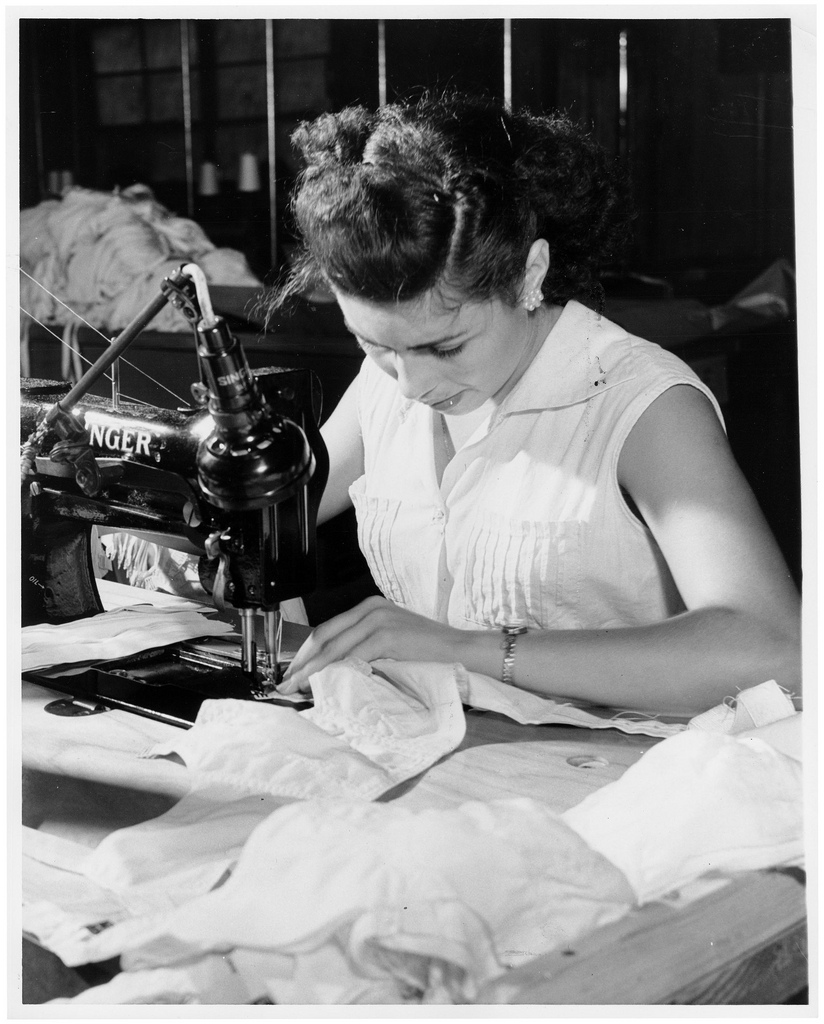 The Best Sewing Machine for a Beginner
Easy guide to choose the right sewing machine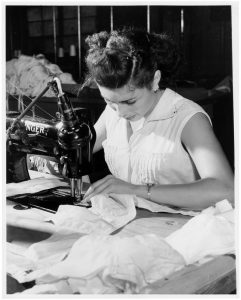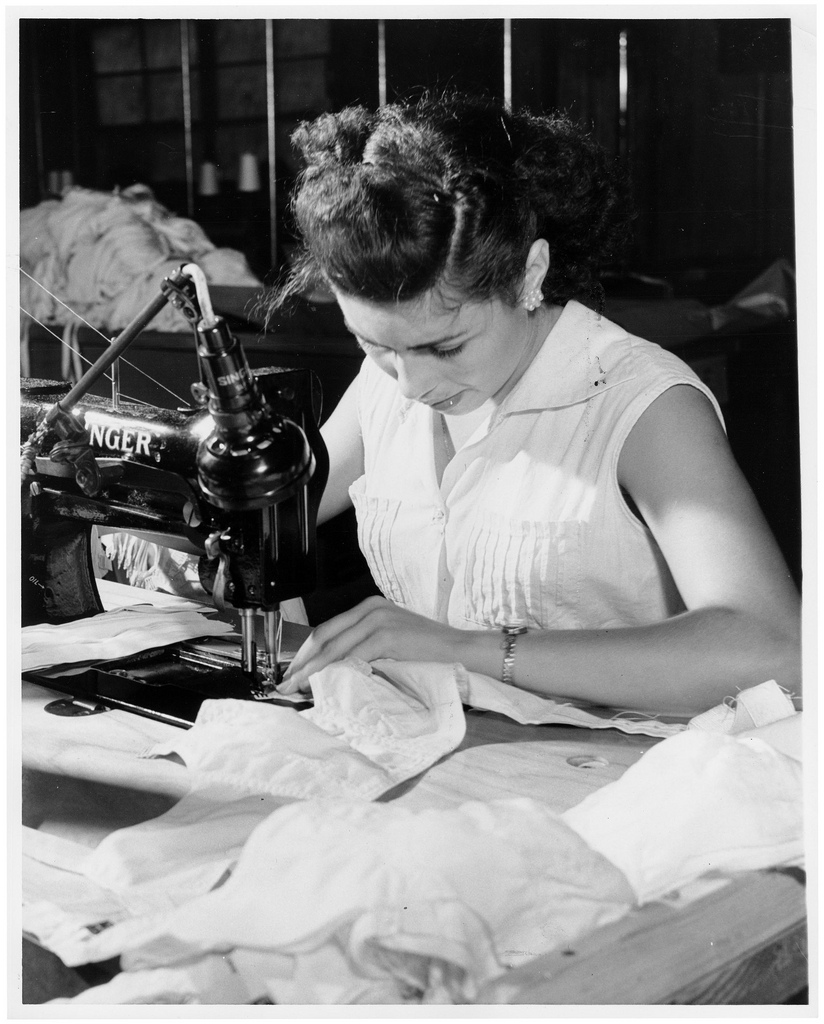 Choosing the right sewing machine is never easy, especially when you are a beginner. There are dozens of models in the market -with very different price ranges. And you can find hundreds of sewing machine reviews online. The problem is that most of those reviews are written by marketers and not by sewers.
That's why today I'm going to give you a few hints about the features that you will need as a beginner and some tips to help you find the best sewing machine for a beginner.

 A Sewing Machine that Lasts a Lifetime
First of all, a sewing machine is a long-lasting item. I mean, unless you are a professional, most probably you will have the same sewing machine for years. That's why, even if you are a new sewer, you should invest some money in it or take the time to find the best deal.
You don't need to buy the most expensive one, but don't go just for the cheapest you can find and try to avoid unknown brands. Chances are that you will have to get it repaired too often or that the quality of your crafts will suffer. You have to consider as well that if you choose a known brand, it will be easier to get it repaired if something happens. It will also be easier to sale it second hand if you wish to upgrade with the time.
The ideal sewing machine is the one that has a good price/quality ratio so don't hesitate to look around and compare before making your choice.
Price
As a rule of thumb, I would say that there's no need to go beyond $300 for a good beginner's sewing machine and you can even find good options for less than $100.
You can get a good deal if you buy used instead of new. That depends on what you want. Used machines are easy to find and eventually you can get industrial old machines in a great condition that tent to be more solid and provide a better work. If you buy a regular machine, just make sure it is in good condition and that you can test it before.
Features and Accessories
If you are a beginner, there is a few basic features that you definitely need:
Straight stitch
A  zigzag stitch
Zipper foot
A few different buttonholes.
Maybe a few decorative stitches (even more useful if you don't have an overlock machine or overlock foot)
Ultraglide Foot. Very useful when you sew fabrics that may stick to a metal foot and not gliding easily, such as ultra suede, faux leather, and plastic.
Automatic thread tension. If you are not familiar with sewing machine, this feature will automatically chose the right tension for your projects. Doing it manually is not hard but requires experience if you don't want to wast your time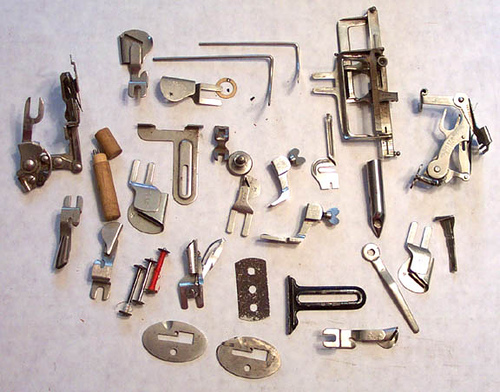 As you would imagine there is endless features that you can find in a sewing machine that will make your work easier. Here are some secondary that you may want to consider depending on your skills. I personally don't use most of these since there is a big part of the sewing that I enjoy making by hand:
The needle up/down feature and easy or automatic threading is nice too. More and more machines are adding automatic thread cutters as well.
Rolled Hem foot
Automatic reverse
Button sewing foot
Brands
Currently the most popular sewing machines are Singer, Brother, Pfaff, Bernina, Janone and Husqvarna, although there are many other good brands in the market. Singer is a legendary brand. 160 years of history, go figure. I still remember my grandma's old sewing machine. Actually, both my grandmas had Singer machines. But one of them was an antique model, table included. Similar to the one in picture above.

 Recommendations
I personally have three machines: two sewing machines and an overlock machine. The three of them are Singer since it is my favourite brand but I'm going to suggest a few different models and brands to make it easier for you to choose the more suitable for your needs. Remember that there are a lot of models in the market. Take your time to read the details, reviews and test them!
My Favourites
It is not a coincidence that 3 of my favourite options for a beginner are SINGER sewing machines. First of all,  it is a global brand with a wide range of products. Their customer service is excellent and you can always get great deals. Singer has been making sewing machines for 160 years so they know what they are doing!. Second of all, my sewing history has been linked to SINGER. As I mentioned, my mum and my grandmothers had SINGER sewing machines. So here are my best recommendations for any beginner: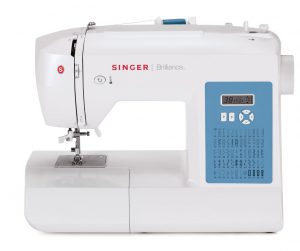 This is one of the sewing machines I have and I love it! It is computerized which makes everything easy and comes with loads of accessories. It is very versatile, you can sew from light fabrics (It comes with anti-gliding accessory) to heavy thick fabrics. The stitching pressure is adjusted automatically. You can select from 80 stitches and change the stitch lengths with a press of a button. I would normally not suggest this kind of machines to a beginner since it has a lot of applications and accessories which may seem overwhelming for someone that is starting. However, if you check the instructions and follow your instincts you will master it very quick and you would not need to upgrade to a better machine so soon. It is a great choice for the price, around $180.
You can find a complete description of the functionalities and accessories of this machine in the SINGER website. 
This machine is very complete and again, not so difficult to use. The ratio price/ quality is amazing, you can find it in the market for around 350$. If your plan is to buy a machine that will be with you for a long time and will cover all your needs in the future when your skills will develop, this is your machine!
Click here to see the complete guide of features of this machine.
This one was my first sewing machine. At the time I was very unsure about what kind of machine to buy. I had used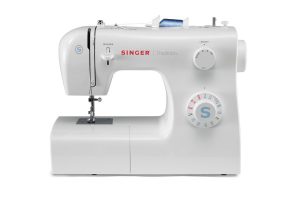 my grandmother's old SINGER machine that had manual pedal and only straight stitching so I figured that it would be better to take a small step. The Singer Tradition is very basic but it has all you need to complete your projects. I have even sewn lingerie with this machine ( as you can see in the picture). If you are a true beginner, I definitely recommend you this one. Even today that I have more complete sewing machines ( I work with industrial sewing machines and the Singer Brilliance) I keep using the Singer Tradition for certain projects. I love the quality of the stitching and how easy to use it is. It's price is a positive point too! You can find it in the market for about $95. You find the complete guide of this sewing machine in the SINGER website.
My Friend's Favourite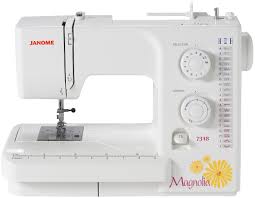 I have read great reviews about this machine and one of my friends has it. It is not a cheap sewing machine, around $250, and it is not computerized but it comes with a 25 years guarantee and it is pure quality and durability. Again, it has a great range of features so your skills can grow with this machine. For a complete guide of accessories and functionality, visit Janome website.
Other Options to Consider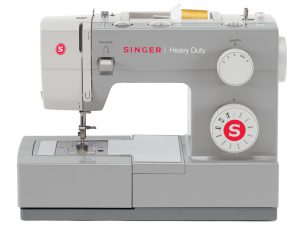 This machine is a bit different to the ones listed above. The main qualities of the SINGER 4411 are the heavy case and the speed. It is solid, which some of you will appreciate (some machines are just plastic and would not stay in place when sewing certain pieces). It is easy to handle and works smoothly. The price is around $125 so again, a very good ration price/quality. You can read its complete guide on the SINGER website.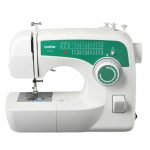 Brother is a great brand and the Brother XL2600 is an excellent option for beginners. It is a manual sewing machine, and you can find it for around $80. It is easy to use but It has all the features a beginner would need. I would perhaps recommend this option for children or teenagers that are starting to sew. For more information, visit the Brother website.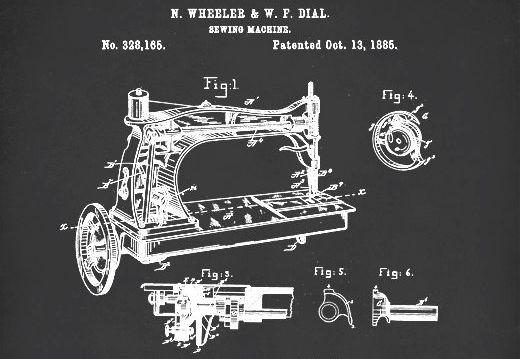 I could write pages and pages about each machine, accessory and my experience but I think that the above guide is a first step that will help you to make the right choice. If you need any help or advice, please contact me and I will be happy to help you! It is very important to find the right working material in order to enjoy sewing and achieve good quality clothing.