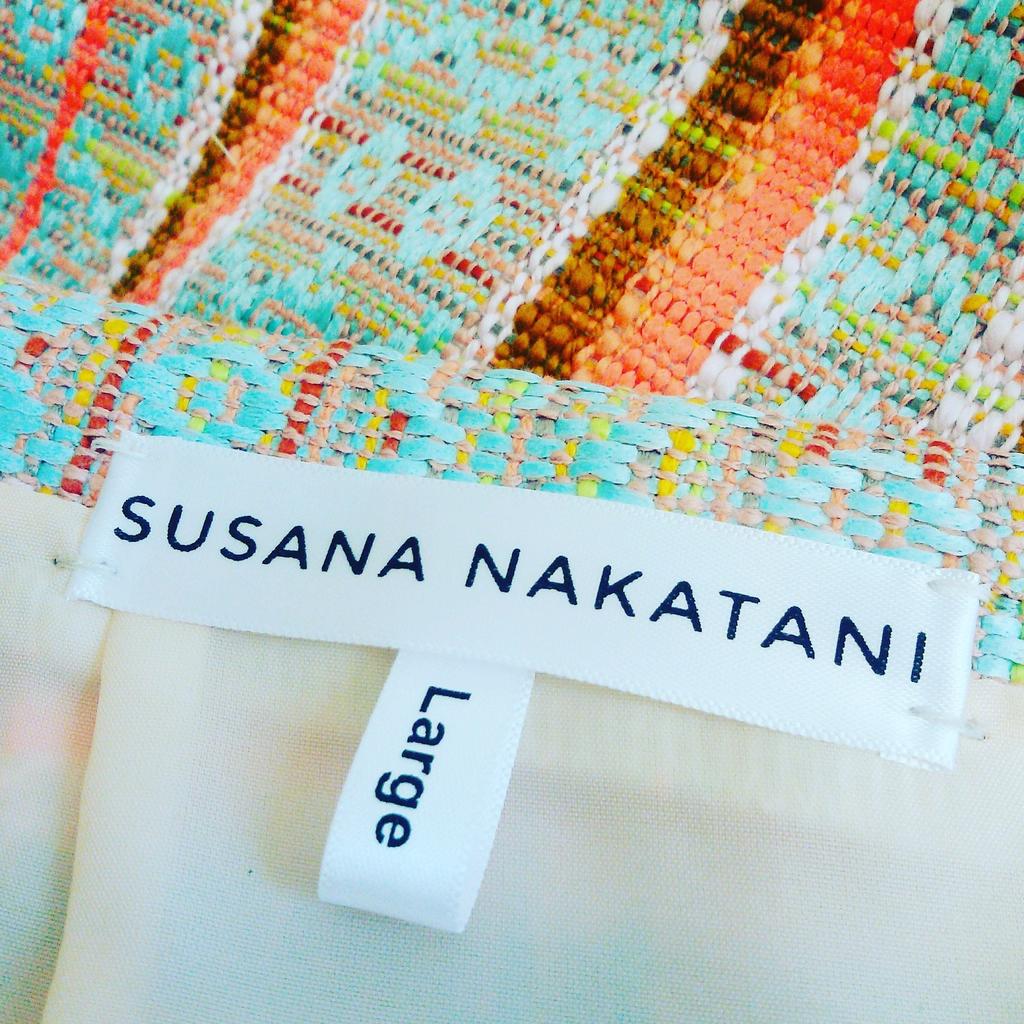 Useful tips to choose the fabric for lining a garment
When we start a sewing project we often pay special attention to the fabric we chose. But what about the lining? How do we choose the right lining for our sewing project?
Even though it isn't directly visible, the lining is an important part of any garment. Normally,  the lining protects our fabric, it hides ugly, unfinished seams and other details, it gives body to your garment  and in some cases, like coats or jackets, it helps the garment to slip over the rest of the clothes. In addition, the lining can help you to add a touch of creativity to your overall project. You  can match your fabric with your lining or play with the contrast of both thanks to the colours or the textures.
When I started sewing, I thought the only option for lining was that horrible, shiny polyester fabric but in fact, there is an endless list of options. When I start a project, I always keep in mind a famous example: The Chanel tweed jacket
"Luxury is what can not be seen " Coco Chanel
There is no doubt  the Chanel tweed jacket is an icon but one of its main characteristics is in the inside. The lining used by Chanel was silk and it was sewn in a specific way, creating panels that should be the same amount of panels as there are tweed on the outside of the jacket. The silk not only gives a sense of luxury but also softness and the specific way in which it is sewn allowes an easier tailoring.
Kinds of lining
There is a lot of different kinds of lining. From the cheapest and most used polyester lining to satin, acetate or jersey and even ranging to the precious silks used in couture. From my point of view, there is no specific rules. It all depends on your budget, the construction of your project and its purpose. For example, don't hesitate to use fur or wool as the lining of a winter coat. It could help you to give body to your coat and keep you warm. Silk is always an excellent option: it is soft, beautiful and it is a natural fibre.
Commonly used Linings
Perhaps the most commonly used lining is the polyester fabric. It is shiny and helps the garments to glide avoiding damage in the fibres and making the clothes more easy to wear and comfortable. It is the cheapest of all linings and you can find it in different colours and thickness which makes it easy to adapt it to your sewing project. On the down side, this synthetic fabric is not breathable, it doesn't absorb the sweat and keeps the odours. If you are going to sew a garment that will not be easy to wash, I would avoid this option!
Acetate Lining
Acetate or rayon lining fabric is one of my favourite options. It has a bit more body than the polyester linings, it is slightly less shiny and it is a good price fabric, available in a wide range of colours. Although the look is similar to the polyester fabric linings, the qualities are better. It is breathable, static-free and it is very resistant which will ensure a long life to your garment.
Silk Lining
Silk is in general a synonym for luxury and when it comes to lining, that statement becomes even stronger. Silk is expensive and in many case it would not be worth to use it. However, if you want to add some extra value and luxurious feel to a garment silk is an excellent option. It is a natural fibre which makes it breathable, it is long lasting and extremely soft. In addition, it has a beautiful look that will add to the final look of your project. Another positive thing about using silk is the wide range of different silk available. For instance a dupioni silk can add a bit of structure and support to a garment, while a silk charmeuse will give a lighter feeling to your garment. Below you find listed my 4 favourite silk options for a lining:
Dupion silk
Silk Charmeuse
Silk Crepe De Chine
And to learn more about the different kinds of silk fabrics, The Fabrics.net blog has a useful glossary: The Fabrics Network 
Cotton Lining
Cotton fabric is another of my favourite options.Although it feels rougher to wear, it is breathable and you can use either a Lightweight cotton such as voile, batiste or lawn or a regular cotton that would add body to your piece. I personally find cotton lining as a great option for children clothes and summer dresses or any other garment that is easy to wash.
I hope this quick guide will be useful. I personally encourage you to experiment and go with your feeling since the established rules not always lead us to the final result we are looking for. I also would advice you to use natural fibres as much as possible since the lining is the closest to the body that you will wear. Synthetic fibres tent to make us sweet more, they don't absorb odours and they are normally not very good temperature regulators. Keep in mind as well the colours and the final look, after all the lining is part of your garment.